An additional perspective to last week's blog
by Colin A. Munro
Ian Murdoch's reminiscences about English football prompt me to add a Scottish perspective.
Let me start with the late great Bill Shankly, one of Liverpool's most successful managers. The full flavour of his observations is only obtained by listening to his gravel voice Scottish accent:
Mr Shankly, where do you go on holiday? To Brazil, to watch football.
Mr Shankly, you once said that football was a matter of life and death. Do you stand by that? No, I don't like that attitude. It is a great deal more serious than that.
The seriousness of football in Scotland is confirmed by the following lines (also a song):
You aa know ma wee brither, his name is Jock McGraw,
He's lately jined a fitba club, for he's mad aboot fitba.
He has two black eyes already, and teeth lost frae his gub, (mouth),
Since Jock became a member o that terrible fitba club.
The first game he took part in, I was there masel and saw,
There were jaickets for the goalposts and a tin can for the ba.
The Prince of Wales was there himself, in his dinner suit,
Jock he passed the ball across, and shouted, "CHARLIE, SHOOT."
His wife she says she'll leave him, If Jock doesn't keep
Away from fitba kickin, at night time in his sleep.
He calls her Charlie Tully (Northern Irish footballer and manager with Celtic), and other names so droll,
Last night he kicked her out of bed and swore it was a goal.
In the middle of the field at Hampden, the captain said, "McGraw,
Will you kindly take this penalty or we'll never win at aa."
Jock took three steps backwards, and shot off from the mark.
The ball went sailin o'er the bar and landed in New York.
A propos Hampden, Scots will tell you it was the scene in 1960 of the greatest football match ever played, the European Cup (forerunner of the Champions League) Final between Real Madrid (di Stefano, Puskas et al) and Eintracht Frankfurt. Result, 7-3. Attendance 127,000. I still remember watching it on TV.
The main point about Scottish football is to beat England, and the overall tally: 48 England wins, 41 Scotland wins, and 24 draws is creditable considering the disparity in resources between the two countries. The apotheosis of Scottish football was in 1967 when England, containing most of their 1966 world cup winning side, were defeated at Wembley. Four weeks later Glasgow Celtic (four players in the Wembley side) beat Inter Milan to win the European Cup. Manchester United accomplished this feat at Wembley in 1968. This was a truly British Isles team with players from England, Scotland, and Ireland (North and South) in the lineup, managed by Matt Busby (Scotland).
Indeed, most top English teams had Scottish stars such as Kenny Dalgleish (Liverpool), Graeme Souness (Liverpool captain), Eddie Grayv(Leeds), Alan Hansen (Liverpool), Denis Law (Manchester United), Billy Bremner (Leeds), and Dave Mackay (Tottenham Hotspur) in their lineup. There was great satisfaction in Scotland when England failed to qualify for the World Cup in 1974 and 1978 – "ye didnae qualify" was the slogan. Out of six games Scotland only lost one but failed to progress beyond the group stage in either tournament despite beating the finalists, the Netherlands, in 1978.
There was a time when Scotland, unlike England, had a goalkeeper problem. One great eccentric was Frank Haffey known as the bollard – pass on both sides – after a 9-3 drubbing by England, four of the English goals being scored in the last ten minutes. Then there was Alan Rough, a combination of brilliant saves and horrendous mistakes – typical of Partick Thistle, the club to which he was loyal for most of his career.
Scotland no longer produces the stars of my youth such as Denis Law and Dave Mackay, whom my Dad remembered teaching. (Dad was surprised when I announced that Mackay had written his autobiography. Spelling had not been one of his strengths.) One reason is perhaps that there are hardly any male teachers in primary schools looking after schoolboy teams, standing on the touchline on Saturday mornings. The rot set in in the 1970s when there was a long teachers' strike in Scotland. The present Scotland captain, Andy Robertson (Liverpool) is an outstanding exception.
Scotland's appearance this year in the rescheduled 2020 European championships will be their first in a major tournament since the 1998 world cup in France. Meanwhile Celtic and Rangers – the old firm – are just about hanging in there in European competitions, with some players from outside Scotland. Perhaps Andy Murray, who was invited to train with Rangers as a teenager, will do for Scottish football, what he has done for tennis. Football coaching is one of his ambitions.
The talent spotting scouts were ever present at school matches. Most of the great Celtic players of the late sixties/early seventies were born a Jimmy Johnstone dribble away from Parkhead. Scotland's greatest victory in my lifetime was beating Spain in Madrid 6-2 in 1963. Spain won the European Championships the following year. But of course, Scotland had earlier on this tour lost to Norway and Ireland. There had been calls for the Spanish match to be cancelled to avoid further embarrassment.
My early experience of watching football is similar to Ian's. Dad was a fan of Heart of Midlothian (Hearts), which was a top side in the late 1950s. My first match was against Partick Thistle, a maverick team that could beat the best on their day. They had such a day. I turned to the man standing next to me on the terraces and said, well at least it was a good game of football. He barked back: Jimmie, a dinnae come here to watch fitba, a come to see the Herts win.
The actual Heart of Midlothian is the old Tollbooth prison in the centre of the old town, immortalized in the Walter Scott novel. My poor sister was asked in her English class at school where it was. Tynecastle was her prompt reply. The facilities were just as Ian describes Chelsea's. Celtic fans did not like Hearts which was reckoned to be a Protestant team. (The other Edinburgh team was Hibernian, which was reckoned to be Catholic.) So, if Celtic lost, their fans would urinate into the front gardens of the terraced houses close to Tynecastle. Football was for state schools, while the fee-paying schools and state High (grammar) schools played rugby. So, there was a bit of a class barrier. Rugby bridged the gap better because many of the best players, like Stuart Hogg at present, came from small towns in the borders.
A word about fans. Football hooliganism used to be a serious problem in Scotland. Rangers fans rioted in Barcelona in drunken celebration when the team won the Cup Winners cup (forerunner of the Europa League) in 1972. But later, the worse English fans behaved, the better Scottish fans behaved.
Let us have your views and comments!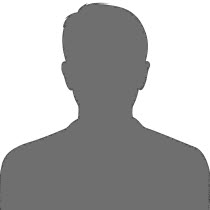 Colin A. Munro is a Board Member of the Austro-British Society and is a UK native. He attended the George Watson's College and the Edinburgh University and joined HM Diplomatic Service in 1969. During his career he held numerous positions in Berlin, Kuala Lumpur, Bucharest, Frankfurt, Zagreb and served as the Private Secretary to the Minister of State responsible for Central and Eastern Europe. His last posting in HM Diplomatic Service was as Ambassador to the OSCE. He chairs the UK Citizens in Austria and in the ABS he is also a member of the Expert Council.
The opinions expressed in this article are entirely his and reflect in no way the opinions of the ABS.