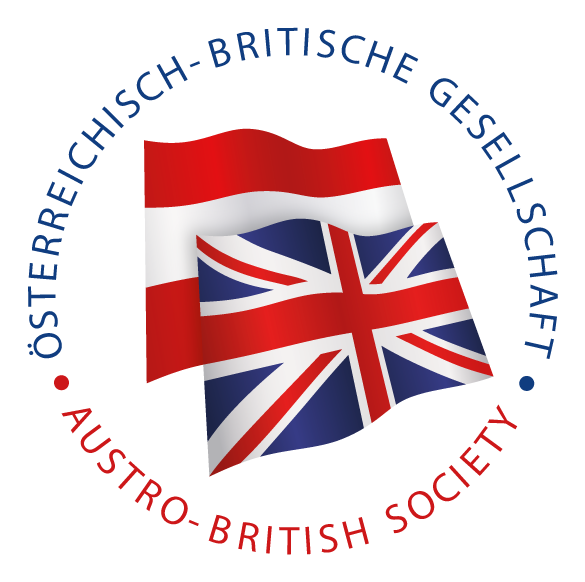 SECURING THE EU'S PLACE IN THE WORLD
Written by Stefan Lehne, published by CARNEGIE EUROPE, shortened by Alexander Christiani
The EU will soon launch its long-awaited Conference on the Future of Europe, a multiyear participatory endeavor involving member states, EU institutions, and the public. It's anticipated that, by 2022, the conference will yield a set of practical recommendations for the development of EU policies and instruments. Discussions are expected to focus on topics that matter most to European citizens, such as healthcare, the environment, social equality, innovation, digital transformation, and EU democracy. The EU's international role will also be debated
Discourse about the EU's place in the world has changed over the past decade. European politicians used to speak about foreign policy in terms of building a global liberal order, strengthening the transatlantic partnership, and safeguarding effective multilateralism. Now politicians tend to focus on developing European sovereignty, ensuring strategic autonomy, and protecting the European way of life.
Trade and other economic policies, which used to be engines of progressive liberalization, are now being recast to protect the EU from potential harmful influences from China and other rising foreign powers. European elites worry that the EU might be left behind by economic and technological progress and become a rule follower rather than a rule maker. And in political terms, there is a widespread sense of vulnerability and loneliness: "The times in which we could completely depend on others are on the way out" and "we Europeans have to take our destiny into our own hands," as German Chancellor Angela Merkel has put it.
THE CRISIS OF THE UNIVERSALIST MESSAGE
A second reason for the shifting mood is that the universalist philosophy that had informed European and North American global diplomacy for decades has run into trouble. Since the end of World War II, Western countries have promoted a set of universal principles, including democracy, respect for fundamental freedoms, and the rule of law, as well as free trade and a liberal market economy, which in their view serve as foundations of a rules-based world order.However, the hope that countries around the world would embrace the universalist credo turned out to be an illusion. As the United States reduced its global footprint for reasons of both will and capacity, many countries reverted to traditional forms of power politics, triggering competitions for regional hegemony. The global wave of democratization that characterized the 1990s and early 2000s lost momentum. Numerous states are now in the hands of strongman rulers such as Russian President Vladimir Putin, Chinese President Xi Jinping, Indian Prime Minister Narendra Modi, Turkish President Recep Tayyip Erdoğan, and Brazilian President Jair Bolsonaro.
In international forums that discuss human rights, the West is now on the defensive. In June 2020, the UN Human Rights Council passed—against the votes of most European members—a resolution China introduced, titled "promoting mutually beneficial cooperation in the field of human rights." The resolution will likely refocus UN work on technical cooperation and capability building at the cost of accountability.
Of course, votes in the UN are neither a good way of establishing the validity of a viewpoint nor an accurate reflection of the constellation of powers. When taking into account international governmental and nongovernmental institutions, media, and top educational establishments, the Western approach to rules and norms still appears reasonably robust. But clearly the overall balance of influence is shifting away from Europe.
WHAT TO DO ABOUT IT
Today, identity politics threaten the EU's universalist philosophy, and the decline of Europe's political and economic power threatens to turn the region into a playing field rather than a player. How should Europeans respond to these developments?
Very crudely, three basic strategic options could secure the EU's position in the world:
Protecting the European way of life
Reinventing the West while containing China
Relaunching multilateralism
Realistically, because foreign policy is complex and constantly evolving, the EU will need to pursue elements of all three strategic options.
PROTECTING THE EUROPEAN WAY OF LIFE
When Emmanuel Macron started talking about European sovereignty during his campaign for the French presidency, it raised some eyebrows. For decades, sovereignty has been the banner under which nationalists have marched against European integration. Macron made clear that European sovereignty would not supplant national sovereignty in the sense of building a European state but rather complement and enhance it. While the concept's meaning was never fully explained, it could be characterized as self-determination—the ability to resist external coercion and retain the capacity for autonomous action. At a time when the United States and China tend to weaponize their economic and financial power through extraterritorial sanctions and threats to limit access to markets, there is an excellent case for strengthening resilience and developing instruments to counter hostile action. And, in fact, EU institutions are working on measures to achieve these aims. However, there is a fine line between protection and protectionism and between strengthening autonomy and turning against interdependence. The sovereignty narrative can easily become part of a defensive mindset that calls into question the liberal worldview that has characterized EU politics for decades.
Consistent with this strategic option would be a restrictive migration policy, designed to perpetuate the current ethnic composition of Europe—even when faced with a rapidly aging population. In terms of foreign policy, the EU would avoid power struggles in distant parts of the world and instead focus on maintaining stability and managing migration in its neighborhood. In the area of security and defense, strategic autonomy would remain the overall objective—though questions remain about the extent to which member states would mobilize the necessary resources to make that a practical reality.
A union asserting itself in an environment of identity politics would ideally affirm its own well-defined identity. However, European leaders are finding it almost impossible to speak about this subject. The notion of a "European civilization" is tarnished, as it served for centuries to propagate European supremacy and legitimize colonialism.
Hungary and Poland have become increasingly critical of the universalist agenda and instead promote their own national values and identity. But even French leaders couch their current controversy with Turkey about religion and the freedom of expression (the cartoon crisis) in strictly national terms (Republican values). Faced with the heterogeneity of its membership and the fragmentation of its politics, the EU is unlikely to clarify its identity for the foreseeable future.
Today's more challenging international environment obviously requires the EU to design more robust policies and build its capacity to defend Europe's interests. If the EU focuses all its attention on defending the status quo, it will lose its ability to shape the future.
REINVENTING THE WEST WHILE CONTAINING CHINA
The U.S.-China rivalry will almost certainly become the defining characteristic of this decade and possibly the next one. China is determined to become the leading power in the Indo-Pacific and to enhance its clout elsewhere, whereas the United States is determined to contain this development. The recent election of Joe Biden as the next president of the United States will not end the rivalry but rather change the nature of it. While President Donald Trump, with his general disdain for all international partnerships, launched parallel trade wars with Europe and China, the new administration will view its alliances as a major asset in this struggle. Pressure on the EU to align with Washington in the areas of technology, trade, and foreign and security policy will increase.
Siding with the United States will not come easy, however, and will carry important economic costs. EU member states maintain diverse economic ties with China and therefore find it difficult to agree on a common approach to China's rise. Europe is much more aligned with the United States than with China. The EU will try hard to avoid taking sides, but if it has to, it will end up supporting the United States..
Many Europeans who sorely missed U.S. leadership over the past few years would welcome a revival of the West. Allying oneself with the strongest power in the world promises not only protection but potentially also enhanced leverage to pursue one's interests. As the U.S. focus on the Indo-Pacific intensifies, the roles of the United States and Europe could change, leading Europe, with U.S. support, to assume greater responsibilities in its own neighbourhood.
Also, the Cold War was principally about Europe, so while the United States led the response, its European allies had considerable input into the shaping of U.S. policy.
By comparison, the U.S.-China rivalry will be about the Indo-Pacific, and Washington might not listen closely to what European capitals have to say about it. A deteriorating relationship between the United States and China could thus accelerate the marginalization of Europe's role on the global stage rather than slow it down. Europe should wisely use its (limited) influence to mitigate the rivalry and to preserve as much cooperation as possible with, as well as between, the two antagonists.
RELAUNCHING MULTILATERALISM
Globalization has weakened in recent years but is unlikely to be reversed altogether. Digitalization will continue to reduce the significance of geographic distance and facilitate international communication and exchanges.
HOW THE EU CAN SURVIVE IN A GEOPOLITICAL AGE
CLIMATE CHANGE AND EUROPE'S NEW GEOPOLITICAL ROLE
Of course, a convergence of lifestyles driven by economic and technological developments and by mobility and cultural exchanges does not automatically translate into shared universalist politics. The West's hopes that a rising middle class in China would quickly lead to Western-style democratization were clearly misguided. reasons for hope.
The urgent need for more effective multilateral cooperation has rarely been as apparent as it is now—particularly for defeating the pandemic, combating climate change, and maximizing the benefits of digitalization while mitigating the risks. Many partners around the world are ready to work with the EU on increasing multilateral cooperation. Initiatives such as the Alliance for Multilateralism, launched by France and Germany, are steps in the right direction. Biden has also stated his readiness to renew U.S. engagement as the country's next president.
If the EU decides to step up its support for a rules-based international order, it will have to increase its investment in international regimes and organizations and show leadership in mobilizing like-minded countries. It will also have to strengthen coordination between EU institutions and capitals and ensure coherence between various strands of its external policy, including on trade, development, mobility and connectivity, foreign policy, and security.
THE EU'S COMPARATIVE ADVANTAGE
The three policy options presented above are not mutually exclusive. European leaders will have to build better defenses against pressures and coercion from abroad, ensure a functioning transatlantic relationship to successfully manage relations with a rising China, and promote effective multilateralism. Still, to set the right priorities and avoid a clash in interests, it will be useful for the EU to discuss what the fundamental orientation of its external policy should be. The Conference on the Future of Europe would be an excellent occasion to do so.
The return of power politics and some countries' rejection of the universalist agenda has made the job more difficult but not impossible. Europe will simply have to try harder.
**************