WHO IS "THE BRITISH MOTORING INDUSTRY" IN 2020?
BY WOLFGANG BUCHTA
In 2019 the United Kindom produced – according to the "European Automobile Manufacturers Association" – more than 1.3 million passenger cars which put the UK into the fifth position in Europe after Germany, Spain, France and the Czech Republic.
So everything is fine with the UK motoring industry? Well, a closer look might show otherwise.
Which brands does the UK still produce?
According to the www.statista.com, the top five brands are (in 2019)
Jaguar Land Rover: 385.197 cars
Nissan: 346.535 cars
BMW: 221.928 cars
Toyota: 148.106 cars
Honda 108.876 cars
A total of 1.2 million.
Nissan, Toyota and Honda are Japanese brands, BMW comes from Germany and is producing Minis – which you might consider British – in Oxford, but Jaguar and Land Rover – which is in the top spot after all – is as British as fish & chips!
Well, yes but the owner of Jaguar Land Rover is "Tata Sons Ltd" the enormous industrial group from Mumbai, India.
But the "interesting" cars still do come from Britain!
Well, let's have a look!
Bently – is owned by Volkswagen of Germany.
Rolls Royce – is owned by BMW of Germany.
Aston Martin – is listed at the London Stock exchange. Mercedes (whose technology is also used by Aston Martin) is currently increasing its share from 5% to 20%, Canadian billionaire and investor Lawrence Stroll is heading a consortium which holds (or is looking to hold) 25% and some shares are in the accounts of members of the ABS, which is excellent. Still, I would not count it as "in British Ownership".
McLaren – 50% are held by the "Mumtalakat Holding Company" of Bahrain, 25% are held by TAG-Group (owned by Mansour Ojjeh and with headquarters in Luxembourg). Ron Dennis sold his 25% of shares in June 2017.
Morgan – had been owned by the Morgan family for more than 100 years but was sold to the Italian investment group "InvestIndustrial" in 2019.
Vauxhall – has been owned by General Motors since 1925 and was – together with Opel of Germany – bought by PSA Group (Peugeot and Citroen).
Lotus – was founded by Colin Chapman, sold to General Motors in 1986, to Romano Artioli of Bugatti fame in 1993, to Proton of Malaysia in 1996 and finally (so far) to Geely of China in 2017
MG – the symbol of the British sportscars is now – via BMW, Phoenix-Venture Group, Nanjing Automobile Group – in the ownership of SAIC of China.
Which leaves us with the real exotic gems – Bristol, TVR, Noble, Ginetta, AC, Ariel, Caterham,… for whom it is difficult to find out who owns the company and if they are producing cars at the moment. But some of those are possibly "The British Motoring Industry" in 2020…
The racing car industry gives an entirely different picture, as most manufacturers – from Formula 1 downwards – are based in Britain and many of them at least partly British owned. But that's a different story.
PS: We are living in a fast-moving time. Some ownership might have changed again while you have been reading this. Sorry for any errors and omissions. Also sorry if I did not mention your favourite brand!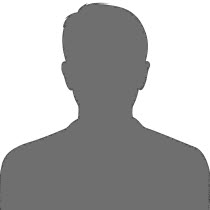 Wolfgang Buchta is a Board Member of the Austro-British Society The opinions expressed in this article are entirely his and reflect in no way the opinions of the ABS.