Editorial

Presidential Message
ABS Event reviews October 2022
ABS Events provided in November
Did you read it already? ABS Policy Paper & ABS Blog
Reminder: New ABS bank account
The Last Page
EDITORIAL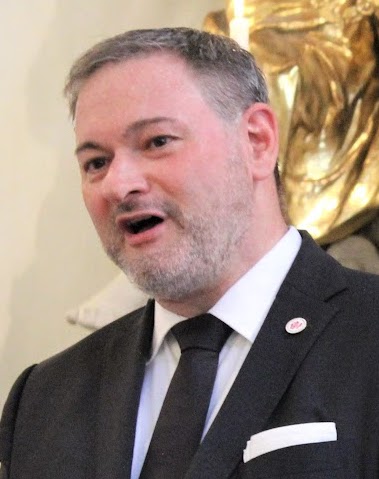 Dear Members and Friends of the ABS!
It's almost unbelievable: from the time you received our September issue of ABS News until today, we are experiencing the third Prime Minister in the UK. This is just a small indicator of the volatile times we live in. The only constant is change — and at an unprecedented rate. But where do we find the stability we all need for our lives?


Real-life social networks can provide such an anchor. That's why we at the Austro-British Society Board are constantly working to provide you with various ways to connect.


However, as we are all in the thick of life and sometimes have many commitments, hardly anyone can take advantage of all these opportunities. That is why we offer you various digital services as a valued ABS member — through event reports, photo documentation, policy papers, blog articles and our social media channels.


With this issue of ABS News, we can update you on several of the above and hope you enjoy reading!


ABS Secretary-General & ABS News Editor-in-Chief
PRESIDENTIAL MESSAGE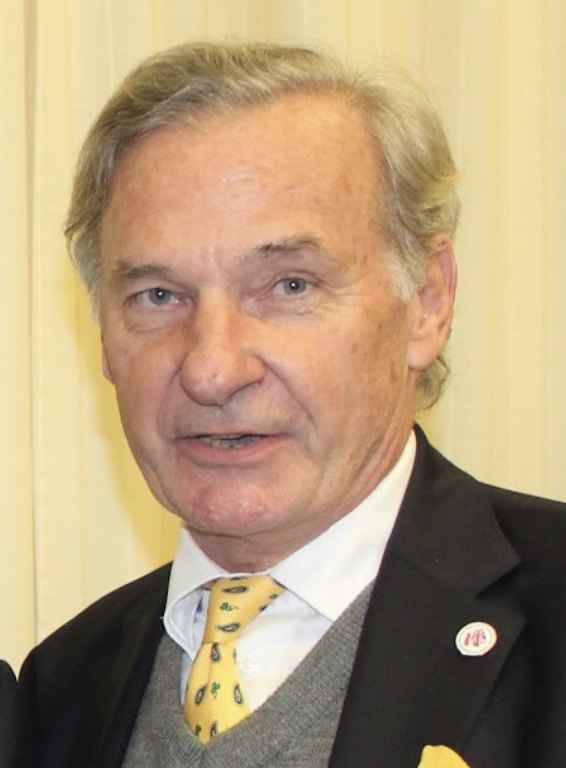 A new social media channel in the making!
I hope you are all using our digital communication channels already, as all of them are extremely valuable in contributing to a full-scale service portfolio we can provide you with.


As already announced, we discussed the option to expand our social media presence with LinkedIn. It is my very pleasure to announce that the decision has been taken to do so. We will soon be setting up the new LinkedIn ABS account and will go live with it in the course of November.


I am very pleased to be able to take the next step after the unchanged successful initiatives in social media with our homepage, policy papers, blogs, Facebook and Instagram. This will expand our public communication and reach a new audience for the ABS. May the exercise succeed!


ABS EVENT REVIEWS OCTOBER 2022
Reviews of the latest ABS Events provided to you.
Four great ABS Events were prepared, negotiated, organized and executed in October. Please find the links to the event reports and numerous event photos!


Culture — Sports — Know-how: A good selection for you in November!
Two of the three events planned are already in your inboxes. And again, it is the mix which makes our ABS Events so special. We are eagerly awaiting to see you on one of these occasions:
KONZERT: MEISTERWERKE ENGLISCHER CHORMUSIK
im Stephansdom mit Dirigent David Wordsworth
Samstag, 5. November 2022, 20.30 Uhr
Einladung bereits versandt!
EISSTOCKSCHIESSEN UND EISSCHWIMMEN
am Badeschiff Wien
Dienstag, 8. November 2022, 18:00 Uhr
Einladung bereits versandt!
DER RUSSISCHE ANGRIFFSKRIEG GEGEN DIE UKRAINE UND DER WESTEN
Podiumsdiskussion mit 3 Top-Experten
in der Diplomatischen Akademie - Musiksalon
Dienstag, 16. November 2022, 19:00 Uhr
Einladung bereits versandt!
Stay tuned!
Check your email inbox!
Register as soon as you can!
ABS Policy Papers and ABS Blogs: Complementing the service portfolio for ABS members!
The ABS Board members are extremely ambitious to provide high-quality events, top-quality know-how, and food for the brain. Therefore, have you already read the latest publications? If not, click here:
"Political Sea-Change in Britain"
by Prof Dr Melanie Sully, Political Expert
"Trust: A lost asset?"
by Jochen Ressel, ABS Secretary General
More ABS Blog articles and Policy Papers are already in preparation!
Check your email inbox regularly to avoid you miss valuable know-how.
REMINDER: NEW BANK ACCOUNT
As already brought to your attention:
Account name: Österreichisch-Britische Gesellschaft
Erste Bank der oesterreichischen Sparkassen AG
IBAN: AT422011184479592100
BIC: GIBAATWWXXX

Österreichisch-Britische Gesellschaft
Austro-British Society (ABS)
Georg-Coch-Platz 4, 1010 Wien
office@oebrg.at
www.oebrg.at
Für den Inhalt verantwortlich: Jochen Ressel