Editorial

Presidential Message: Versprechen werden eingehalten!
ABS Event reports and picts as a service for you
Next ABS Events: Great things ahead of us!
Great British Cuisine
The Last Page
EDITORIAL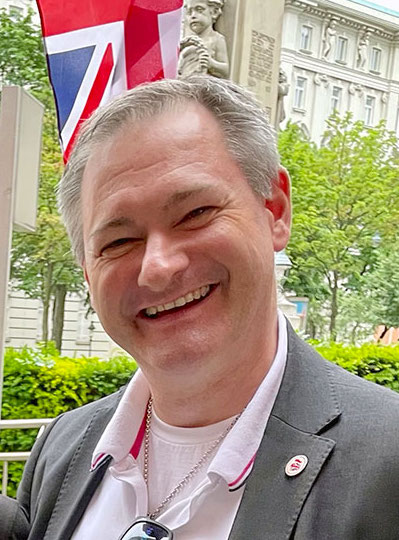 Dear Members and Friends of the ABS,
month by month, the ABS Boardmembers gathered in front of their computers, laptops, and tablets to click the video-meeting link to participate in the Board meetings. And when you saw the pictures of all those meetings during the lockdown on Facebook and Instagram and if you had asked yourself, what they are discussing all the time, you have got an impressive answer during the last weeks.


Immediately as the legal framework allowed us to do so, the ABS started with an impressive series of events, carefully prepared and pre-organised in times of lockdown. This has made it possible that you have already been provided with 9 (nine!!!) invitations to outstanding events so far! There is hardly any other organisation - if any other at all - which can refer to such an impressive after-lockdown track-record!


Nonetheless, we haven't stopped our other activities from providing the best possible service for our members who haven't had the opportunity to participate in our events. Additionally to the reviews of the events with lots of pictures, we are continuously publishing a weekly blog article and constantly providing top information on our social media channels.


And now comes the summer, which is not stopping us from continuing our activities! We hope you enjoy what has been prepared, as all of it is of the best quality and diversity! Please have a wonderful summertime, and we are looking forward to seeing you on the next occasion!


PRESIDENTIAL MESSAGE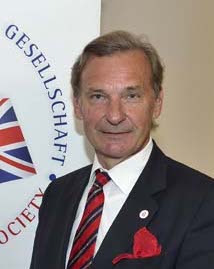 Versprechen werden eingehalten!
Geradlinigkeit und Aufrichtigkeit zählen zu den Grundprinzipien der ABS. Sie sind auch ein Garant für den langfristigen Erfolg einer Organisation, die ausschließlich auf der Basis freiwilliger Mitarbeit vieler helfender Hände ihre Leistungen erbringt.


Als Präsident der Austro-British Society bin ich nicht zu unrecht stolz darauf, dass wir unser Leistungsversprechen auch während des Lockdowns einhalten konnten, indem wir Services über unsere elektronischen Kanäle bieten konnten, die wohl einzigartig sind. Und jetzt, nach dem Ende des Lockdowns, beweisen wir einmal mehr, dass wir unsere Versprechen halten: In früheren Ausgaben der ABS-News haben wir abgekündigt, dass viele Events bereits fertig vorbereitet sind und umgehend umgesetzt werden, sobald dies möglich ist - und genauso haben wir es für Sie auch umgesetzt und werden auch den Sommer über kontinuierlich ein vielfältiges Programm bieten.


Es ist uns auch eine große Freude, dass wir so viele von Ihnen wieder bei unseren Events begrüßen und persönlich treffen konnten. Es war deutlich spürbar, wie groß die Wertschätzung ist, endlich wieder soziale Kontakte pflegen zu können! Danke für diese schönen Erlebnisse, die wir mit Ihnen teilen durften!


Allerdings liegt es mir auch am Herzen Sie aufrichtig darum zu bitten, Ihr Besuchsversprechen, das Sie uns durch eine Anmeldung zu Event geben, auch einzuhalten! Das umfasst die Bitte, ehebaldigst Bescheid zu geben, wenn Sie wissen, dass eine Teilnahme nicht möglich ist. Gerade jetzt, wo teilweise nur eine beschränkte Zahl von TeilnehmerInnen möglich ist, ist es traurig, wenn Member nicht teilnehmen können, weil die max. Anmeldezahl erreicht ist, und dann Plätze freibleiben. Umso ärgerlicher ist das, wenn damit auch finanzielle Aufwendungen verbunden sind - z.B. vorab bezahlte Tickets oder Catering-Aufwendungen.


Daher meine dringende Bitte: Wir als ABS halten unsere Versprechen - bitte zeigen auch Sie diesen Spirit, der unsere Gesellschaft ausmacht! Herzlichen Dank im Voraus!


Ihr Prof. Dr. Kurt Tiroch,
ABS EVENT REPORTS
ABS Event reports and pictures as a service for you
Each individual event is not only carefully prepared but also reworked! This means selecting and editing photographs taken, writing the event reviews, and their publication on our website and our social media channels. Therefore, it is our pleasure to have full documentation of each event available for you - although you may not have had the opportunity to participate. Let's see what happened so far in the last weeks:


WEINGUT WEINLAUBENHOF KRACHER

LECTURE: "DIE ZUKUNFT VON TREIBSTOFF UND HEIZÖL IN ÖSTERREICH"

ABS-POLO PICNIC - SCHLOSS EBREICHSDORF

EURO 2021: ENGLAND VS SCOTLAND

LECTURE: "CHINAS FIVE YEARS PLAN"

KINDERMALWETTBEWERB & PREISVERLEIHUNG

EURO 2021: ENGLAND VS GERMANY

Friday, 02.07.2021 - to be published in the next hours
Here are the next two events which have been prepared for you! We hope indeed that you have the opportunity to join us and meet friends to enjoy valuable time together.


LECTURE: "CORONA - HOW TO OVERCOME A PANDEMIC"
Dienstag, 06.07.2021 - 18:00 Uhr - Bel-Etage Café Landtmann Universitätsring 4, 1010 Wien.


Wir begrüßen Ärztekammerpräsident Univ. Prof. Dr. Thomas Szekeres, am ABS-Podium.
PRINCE GEORGE BIRTHDAY PARTY
Donnerstag, 22.07.2021 ab 17.00 Uhr - Gartenparty bei Julius Meinl Austria


So wie jedes Jahr lässt die Austro-British Society den künftigen König an seinem Geburtstag hochleben - diesmal mit einer eleganten Garden-Party.
GREAT BRITISH CUISINE
Scottish Smoked Salmon and Crabmeat Custards with Horseradish
This article is how to prepare the Queen's favourite salmon recipe, shared by Her former chef, Darren McGrady and found on Vanity Fair.
Ingredients - makes 6 small ramekins:

FOR THE CUSTARDS:

1 Tbs olive oil
1 Tbs unsalted butter
2 ribs celery, finely chopped
¼ cup red bell pepper, finely chopped
4 eggs
1 cups milk
½ cup heavy cream
1 Tbs chives, finely chopped
salt and pepper
1 lb sliced Scottish smoked salmon
4 ounces Scottish white crab meat

FOR THE DRESSING:

2 Tbs horseradish
2 Tbs sour cream
¼ cup mayonnaise
1 tsp minced garlic
¼ tsp cider vinegar
1 Tbs chopped chives for garnish
8 oz baby arugula
Preheat the oven to 325 degrees. Prepare the dressing by mixing all of the ingredients and season with salt and pepper. Set aside until needed.
Melt the butter in the olive oil and sauté the celery and bell pepper until soft. Allow cooling. In a medium bowl, beat the eggs and whisk in the milk and cream. Add the chives and season with salt and pepper.
Line 6 small ramekins with the smoked salmon so that none of the ramekins shows through. Distribute the crab between the 6 ramekins, add the celery and peppers and pour the egg mix on top to fill the ramekins.
Place on a baking sheet and bake in the centre of the oven for about 30 minutes until the egg mixture is set. Allow to cool slightly and either serve from in the mould or ease out of the ramekin onto a plate and garnish with the dressing, chives and salad leaves.
provided by Joanna Godwin-Seidl

Österreichisch-Britische Gesellschaft
Austro-British Society (ABS)
Georg-Coch-Platz 4, 1010 Wien
office@oebrg.at
www.oebrg.at
Für den Inhalt verantwortlich: Jochen Ressel