Editorial

Presidential Message
ABS Event reviews: September 2022
Planned ABS Events October 2022
Do you enjoy singing? English Choir Festival in Vienna
Reminder: New ABS bank account
The Last Page
EDITORIAL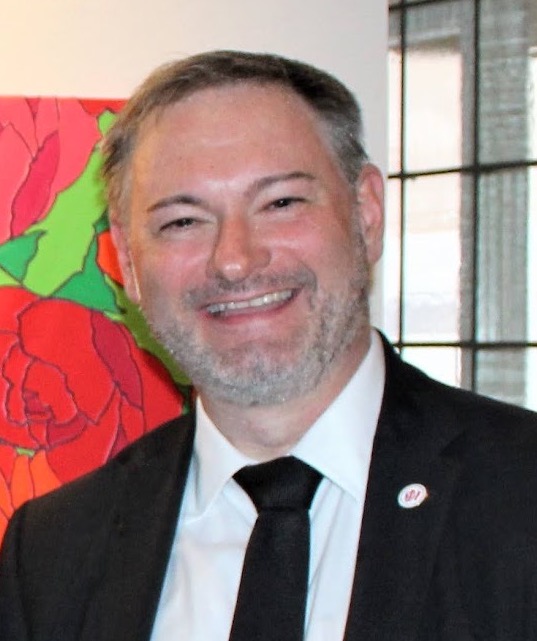 Dear Members and Friends of the ABS!
First and foremost, a heartfelt thank you for the much-appreciated feedback from so many of you over the past few weeks. As you let us know, this was due to the significant presence of traditional and social media and the ability to "handle the event of the Queen's death with dignity and appreciation." We take your feedback as an incentive for our further activities! We are sincerely pleased if we have achieved our goal of providing you, as a valued member of our honourable society, not only with high-quality content related to the passing of Queen Elizabeth II but also to make you a little bit proud.


Because of the extensive length of the special edition of ABS News as a summary of all our Queen Elizabeth II activities sent to you on Sept. 26th, we focus today on the events that have recently taken place, as well as what we are organising for you in October. We wish you a great start to the autumn and look forward to seeing you at the next best opportunity!


ABS Secretary-General & ABS News Editor-in-Chief
PRESIDENTIAL MESSAGE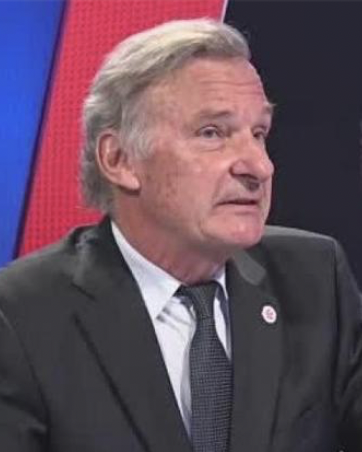 The better is the enemy of the good
The ABS already has an impressive presence with ongoing postings on social media, with its homepage, blogs, policy paper, Facebook and Instagram. I can wholeheartedly recommend everyone to check it out. I also know what I'm talking about, as I look at our contributions several times a day with great interest since each area is managed entirely independently and with individual responsibility by a liable board member.


Now it's time for the next step: we're focusing on LinkedIn and Twitter. It is currently a "work in progress", and the first project's progress can already be seen, so that I can expect the realisation and implementation this year. Now I know that some of our members are very active and knowledgeable on both channels. Hence my request: We are grateful for the support and content-related know-how. Don't hesitate to get in touch with me by phone or email - I look forward to each and every one!


ABS EVENT REVIEWS: SEPTEMBER 2022
Reviews of the latest ABS Events provided to you.
It was unexpected that we had to redefine our events due to the known circumstances, but we managed to adapt accordingly. If you haven't had a chance to participate, please find the event reports, including countless photographs, here.


Lecture: "Österreich in einer wirtschaftlich prekären Lage – wie kommen wir da heraus?"
6. September 2022 im Musiksalon der Diplomatischen Akademie
Univ. Prof. MMag. Gabriel Felbermayr PhD (Direktor des Öst. Institutes für Wirtschaftsforschung)
Queen Eliz
abeth II Memorial
16. September 2022 in der Curhaus-Kapelle beim Stephansdom
Mit Domkurat Konstantin Reymaier
State Funeral of Queen Elizabeth II
19. September 2002 im Cafe Minsterium
anlässlich der BBC Übertragung des Begräbnisses
Lecture: "Die vier Quellen der Jugend –
Holistisches Anti-Aging"
20. September 2022 im Cafe Ministerium
mit Prof. DDr. Johannes Huber
Register as soon as you can to enjoy memorable occasions in October!
We repeat ourselves, but as all our events are highly attractive, please register as soon as you receive the invitation - WITH ONE IMPORTANT PRECONDITION: Please only register if the probability that you can participate is almost 100%! We kindly ask you for your understanding that no-shows are not appreciated, as we block your seat, which is not available for members on the waiting list. We organise drinks and food accordingly, hence also having a financial impact. We appreciate your cooperation!


With Eric McElroy, Piano, and Joe Chu-Yu Yang, Violin
Friday, 7 October 2022, 6 pm
at The Residence of the British Ambassador - Metternichgasse 6 1030 Wien
Invitation in your email inbox already!
BRITSH CARS MEET BRITISH CARS
Eine extravagante Ausfahrt britischer Fahrzeuge
Samstag, 15.Oktober 2022, 9:00 Uhr
Treffpunkt: Best Western Smart Hotel, Nordring 4, 2334 Vösendorf-SCS
Invitation in your email inbox already!
VORTRAG DER EU-KOMMISSIONS-VERTRETUNG
Mit Prof. Dr. Martin Selmayr, Leiter der Vertretung der Europäischen Kommission in Österreich
Montag, 17. Oktober 2022, 17.00 Uhr (!!)
in der Diplomatischen Akademie
Einladung folgt in Kürze!
VORTRAG ÜBER DIE SICHT EINES ÖKONOMEN
Mit Dr. Christian Helmenstein, Chefökonom der Industriellenvereinigung
Dienstag, 25. Oktober 2022, 19.00 Uhr
in den Räumen der Industriellenvereinigung
Einladung folgt in Kürze!
Come & Sing Masterpieces of English Choir Music in the St. Stephan's Cathedral Vienna
K&K, Kunst & Kultur, is professionally organsing more than 30 concerts per year in the St. Stephan's Cathedral. And this time, you have the option to participate as a singer!


Join conductor David Wordsworth, who has traveled from London, on an exciting journey through the centuries of English choral music. You will explore the royal, the sacred, the mystical and the secular.


REMINDER: NEW BANK ACCOUNT
As already brought to your attention:
Account name: Österreichisch-Britische Gesellschaft
Erste Bank der oesterreichischen Sparkassen AG
IBAN: AT422011184479592100
BIC: GIBAATWWXXX

Österreichisch-Britische Gesellschaft
Austro-British Society (ABS)
Georg-Coch-Platz 4, 1010 Wien
office@oebrg.at
www.oebrg.at
Für den Inhalt verantwortlich: Jochen Ressel